I have an old vintage scope and I am looking for any idea of the maker.
This I know about the scope. It has Mossberg crosshairs and a shortened mossberg tube. The objective lens was removed to add the "Booster". The "Booster" is about 11 inches long and the AO is marked 0-25. When the AO is turned, the lens slides out (it doesnt rotate with the AO). The stationary part (tube) has marks for yardage, but no numbers (no 100, 200,etc, just marks in the tube) The lens assembly at the ocular end is not mossberg and is a 5 lens system. It seams to be about 12-15 X. This scope may be a old target scope that the original tube was damaged and a Mossy tube was used as a replacement.
The last picture shows it in comparision to an uncut Mossberg 4X scope (I believe it to be the same tube as the cut tube).
Shown on my Mossberg 46.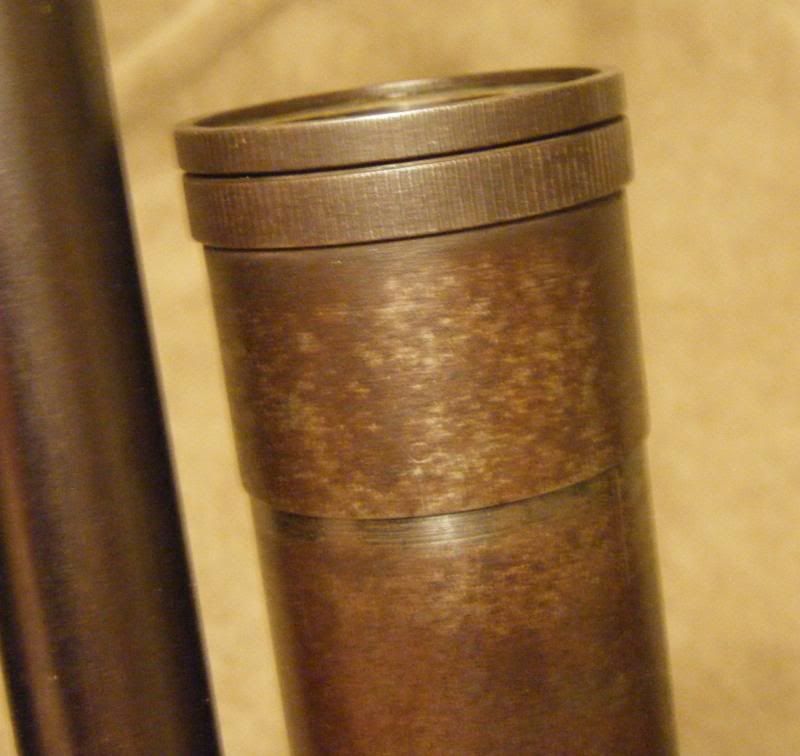 Are there any message boards that specialize in the old scopes?
Thanks for your help,
Dan